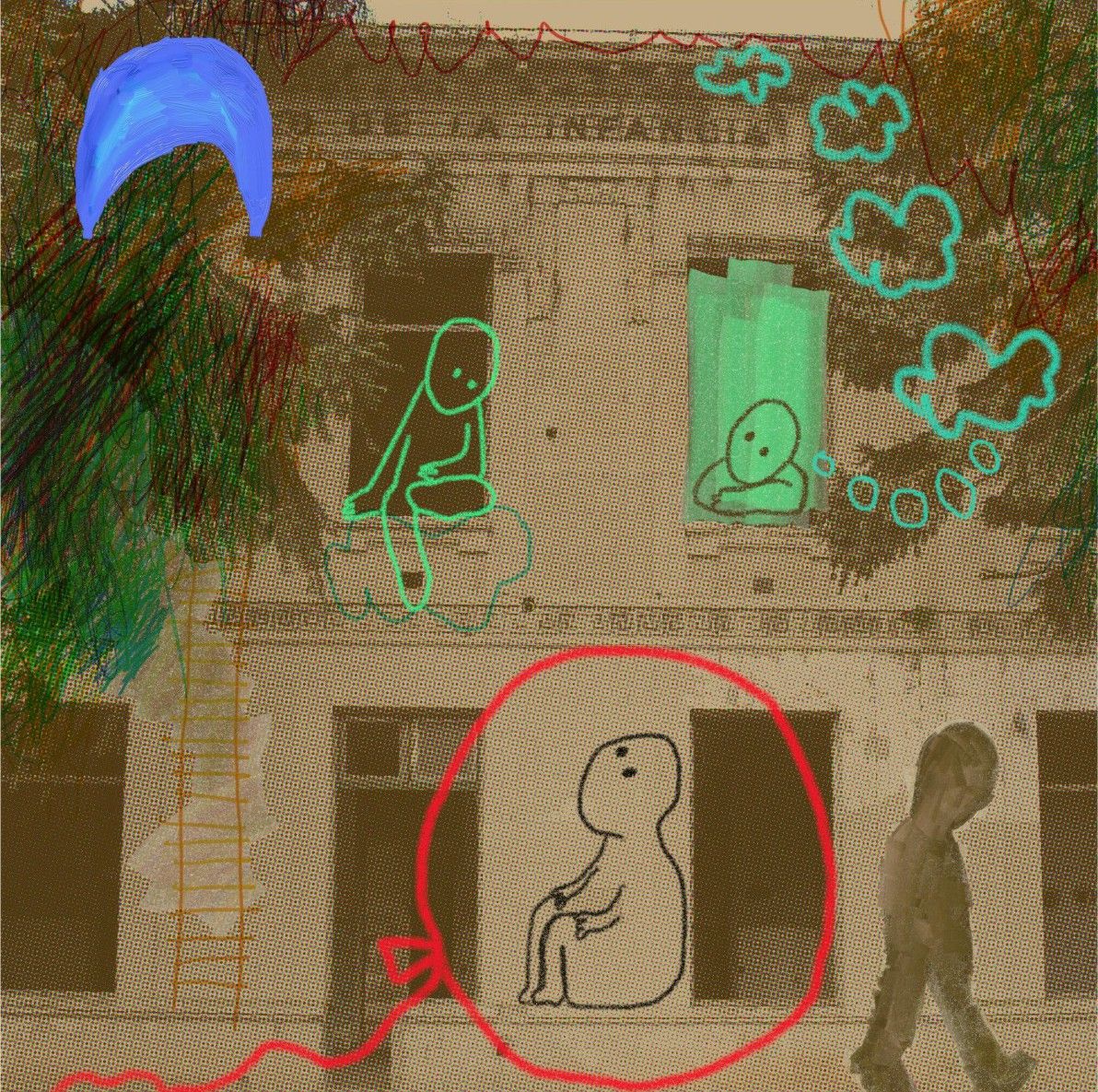 "Snapshots of the Patronato de la Infancia" (Instantáneas del Patronato de la infancia) is a work that was specially created to be projected on the façade of the historic building in the city of Buenos Aires where the old Patronato de la Infancia, the city's official orphanage, operated at the beginning of the 20th century.  The performance consisted in the live execution of a cartoon script in real time that tells stories related to the old Patronato. The images were accompanied by the live music of the group Buque Factoría.
It was presented in 2010 at the Cultural Center of Spain in Buenos Aires (which was located in that building), and was part of the Art Futura Festival in 2011. The work won a subsidy from the Creators Line of the Metropolitan Fund for the Arts.
The main motivation for the work was to talk about orphanhood through the poetic language of drawing. I have always been interested in working on the relationship between personal and social processes, and in this case I could talk about my personal experience with orphanhood through the social experience of the orphanage in my city. I was also interested in working on the memory housed by the building, both by addressing it in the contents developed for the drawing script of the performance, and by being able to use its façade as a support for the drawing. For a year I made meetings with people related to its history: people who took care of the orphaned children who lived there, also their descendants, and people who worked in the new headquarters of the institution at that time. I also made drawings with people who were granddaughters of a person raised there, which were part of the final script of the play. I included in the work texts that are part of the imaginary of childhood and orphanhood, both from classics such as The Little Prince and Alice in Wonderland, as well as from the writer Elías Castelnuovo from the Boedo Group, and Claudia Toro, from the group La Mudadora, about the experiences that inhabit the spaces. These texts were projected as silent film intertitles between the different scenes drawn.